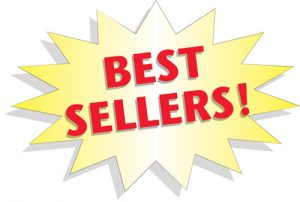 These are the current best-selling hedge trimmers on Amazon.co.uk, all of which have customer review ratings of at least 4.2/5 (or 84%).
As you can see, electric hedge trimmers are far and away the most popular, occupying eight of the top ten places. Bosch, Black & Decker and VonHaus remain the most popular manufacturers.
Half of the best-selling hedge trimmers are priced at under £100, with three of the more popular models coming in at under £50. Two of the more expensive models, the Bosch AHS 65-34 and AHS 70-34, are meant for heavier work, with cutting capacities of 38mm and 34mm respectively.
The columns can be sorted by clicking on the column heading.
Note for mobile users: click on the small black cross (not visible on desktops or tablets) to see the full details.
For full details of current prices and availability from Amazon.co.uk, click on the links below.